Sumitomo BC100 Tyres Available in CRAIGAVON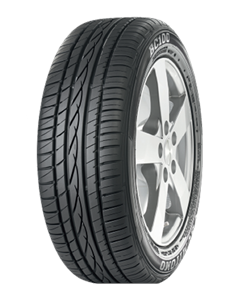 BC100
ONE PATTERN-WIDE APPLICATION RANGE – NO COMPROMISE IN QUALITY
Sumitomo Tyres is the premium export tyre of Sumitomo Rubber Industries Ltd. Sumitomo Tyres has earned an enviable reputation for innovative design, precision engineering and superior quality.
AFFORDABILITY WITH INNOVATIVE DESIGN
Sumitomo tyres combine precision engineering and superior quality that has seen them achieve success in some of the most demanding export markets worldwide, including the highly competitive North American market.
A CENTURY OF KNOWLEDGE
Sumitomo Rubber brings over 100 years of technical expertise and manufacturing experience to Europe, backed by the global reputation and resources of the Sumitomo Group, one of the most influential business conglomerates in the world.
There are 351 reviews for BC100
Overall rating
30/12/2020

VAUXHALL ASTRA
Still too early to tell as very limited driving due to lockdown, so far so good with new tyres.
Good mid range tyre and great price. Quite a hard composite which is great for durability but means you feel bumps in the road a lot more. Grip in wet and dry is pretty good especially since it isn't a soft compound. Overall a great tyre for any entry level sports cars.
02/12/2020

MERCEDES E CLASS