Pirelli Scorpion Tyres Available in CRAIGAVON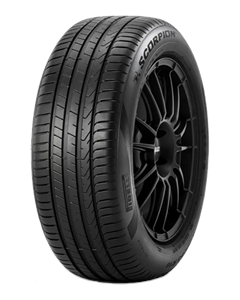 Scorpion
New Scorpion™ is the latest Pirelli Summer high performance product for SUV application with a strong focus on wet performances, mileage, rolling resistance and driving comfort.
Thanks to latest technological developments, new Scorpion™ ensures excellent performances in the following areas:
Safety
Efficiency
Sustainability
Comfort
Features and Benefits
NARROW FLAT CAP PROFILE, FLAT BELTS DESIGN
Reduced braking distance, lower RR, enhanced wear.
VARIABLE SECTION LATERAL GROOVES
Safe aquaplaning levels without compromising noise.
OPTIMISED LAND/SEA RATIO
Better braking, improved noise emissions, improved handling.
INNOVATIVE CHAMBER DESIGN
Reduced braking distance.
OPTMISED PITCH SEQUENCE
More comfort, lower noise levels.