Dunlop SP Sport Maxx Tyres Available in CRAIGAVON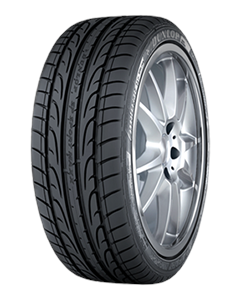 SP Sport Maxx
Outstanding dry and wet handling
Superb braking and acceleration performance
High aquaplaning resistance
Stability and comfort
KEY BENEFITS
OUTSTANDING DRY AND WET HANDLING
Dunlop Touch Technology is behind the exceptional performance of the SP SportMaxx. Pressure is spread evenly across the tyre, putting more rubber in contact with the driving surface. The transition from straight to curve is smooth, giving you more time to feel the road and react when needed.
SUPERB BRAKING AND ACCELERATION PERFORMANCE
Proven on the race track, the rubber compound delivers extra grip on both dry and wet roads. Acceleration becomes more responsive and braking times shorter. The durable compound is long wearing for increased mileage.
HIGH AQUAPLANING RESISTANCE
The SP SportMaxx performs in wet weather conditions. Special tread regions eject water rapidly from under the tire footprint, reducing the risk of aquaplaning on rain soaked roads.
STABILITY AND COMFORT
Enjoy smooth and precise driving at speed, thanks to a stable center rib design. The tread pattern minimizes noise for a quieter and more comfortable ride.
There are 17 reviews for SP Sport Maxx
Overall rating
Not sure if its an issue with the tyre or the alloy itself but having to keep an eye on the pressure as it seems to lose pressure. decent tyre and price acceptable for the size of the tyre.
A good competitive tyre that made a big difference to the comfort , noise and general drive of the car.
Wide profile wears faster in the centre but otherwise good.